- March 24, 2017 -
BBRRRUUNCCHHH. Brunch on Saturday and Sunday 11 am – 2 pm
By: Robin Sassenberg - In: Standard - 0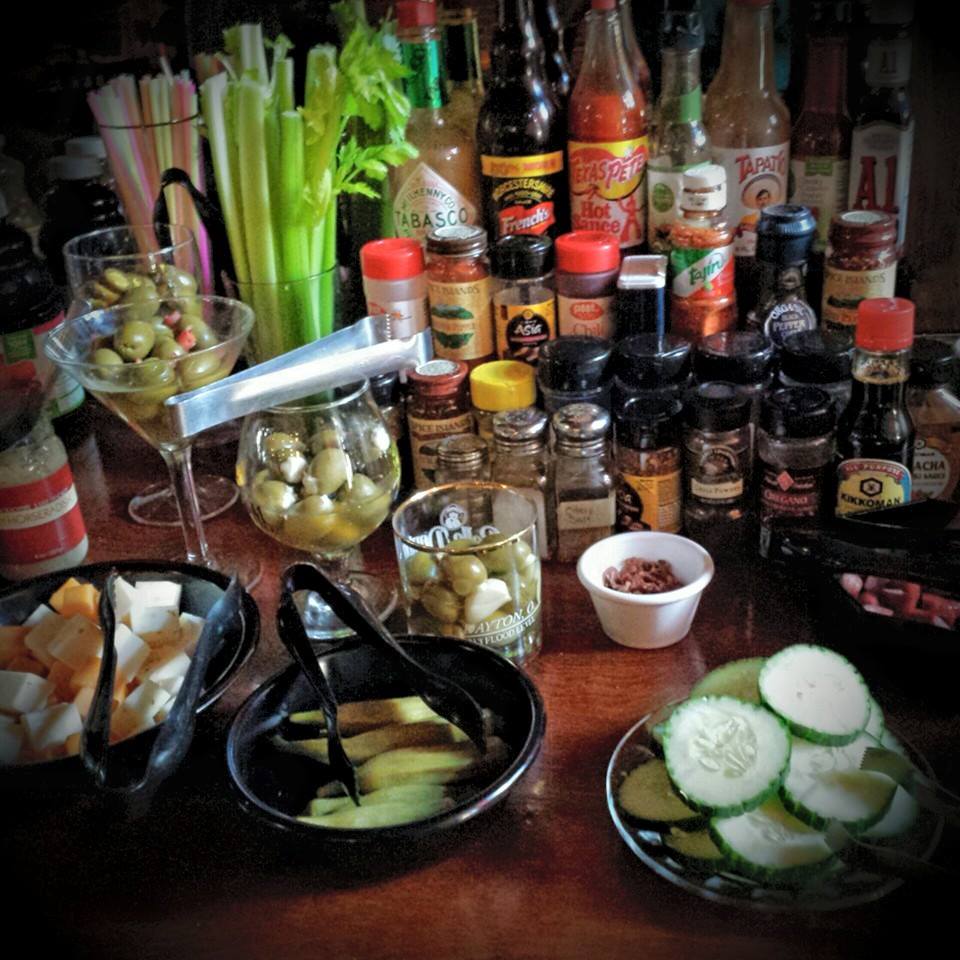 Have you been in for our Saturday Brunch? Coming soon, (by popular request) is SUNDAY BRUNCH.  We plan to start before the end of April, so stay tuned- watch our Facebook page for the most up-to-date information.
Just in time for Patio weather, we will serve Brunch starting at 11 am and ending at 2, with our famous Bloody Mary and Mimosa Bar. We'll remain open the rest of the day so you can relax and enjoy the patio or some peaceful time inside.
Brunch will feature several new items. You can order off of the regular menu if you prefer, but once you taste the "Porker" or our Breakfast Nachos you may be converted!
Porker – A soft flour tortilla bursting with our own KJB pulled pork, bacon, black beans, bacon, scrambled eggs, bacon, shredded cheddar & jack cheeses and bacon. Served with house-made salsa and sour cream.
French Farmer's Breakfast- Grilled asparagus, sauteed mushrooms, baguette toast and 2 fried farm eggs
Pancake cinnamon snackers- Fluffy pancake fritters, tossed in cinnamon and sugar and served with syrup for dip'n
BELT Burger
Southern-Style Biscuits & gravy
Recliner – A big bowl of awesome – 2 egg omelet with shredded Cheese, topped with Roasted Potatoes, Sausage gravy, grilled Onions, and served with a Biscuit.
Juevos Ranchero Nachos- Corn tortilla chips mounded with chorizo or avocado, enchilada sauce, black beans, jalapeno, diced tomatoes & onions and 2 fried eggs served with house-made salsa
Fittata- a 3 egg omelette topped with sauteed mushrooms, onions, peppers and cheese. Served with breakfast potatoes
Granola- served with fresh fruit and vanilla yogurt
So, we call Sunday…Funday. We may show a movie, a game, or have a peaceful-easy-feeling place for the day.  Please join us!
Thanks,
Trolley Stop Staff
---