- February 18, 2015 -
The Chili, the Patio, the Pork and the People
By: Robin Sassenberg - In: Standard - 0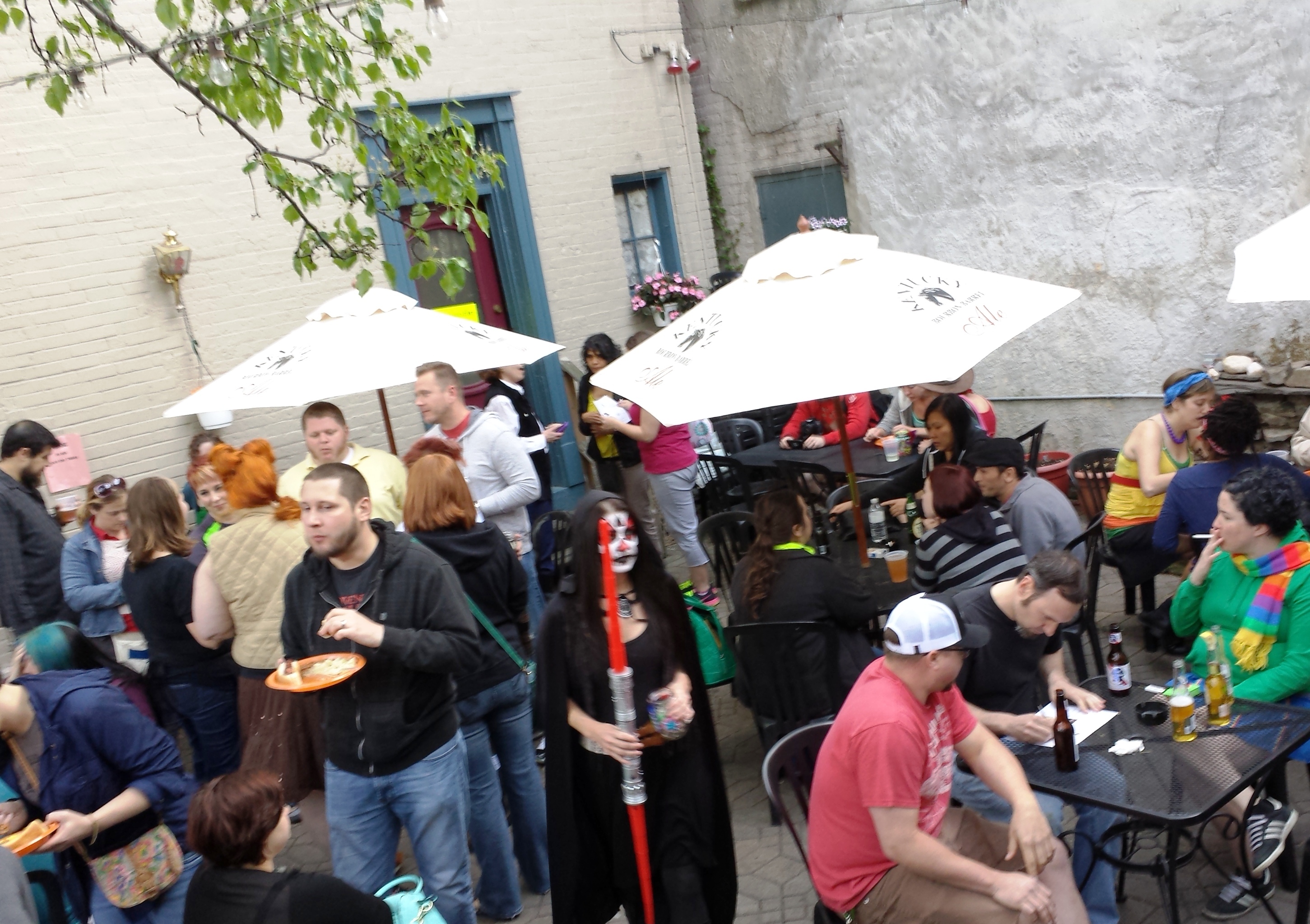 We get positive press for several things, but for the past few months, hiring on Chef Don really made people happy.
He helped us recreate our traditional menu items, and made them fresh and healthy(er). He has helped us eliminate canned and processed items, substituting fresh vegetables, local meats, making sauces from scratch.
He trained the staff in fine dining techniques; our cooks are now highly skilled prep machines and are producing amazing amounts of food from our tiny kitchen. We were voted one of the Top 5 Bowls of Chili in Dayton.
We were listed as having one of the best Sandwiches in Dayton (Pulled Pork) (And beside the chef stuff, we have one of the top Patios in Dayton…) There are lots of other talents he has brought out in our staff, and in the near future you will see some more fresh changes!
NOTE:  Chef Don has moved on to Fine Dining; we wish him well on his journeys.  We have lovely Chef Josie and soon Chef Rae to continue our traditions and take you on more Trolley food adventures. Hope you STOP in!
---